Kitesurfing:
A popular sport in Kegnæs is kitesurfing. The most eager begin in early spring and continue surfing right through summer into late authuum.
Important contests were held at Kegnæs - i.e. on Whit Sunday 2006 and 2007.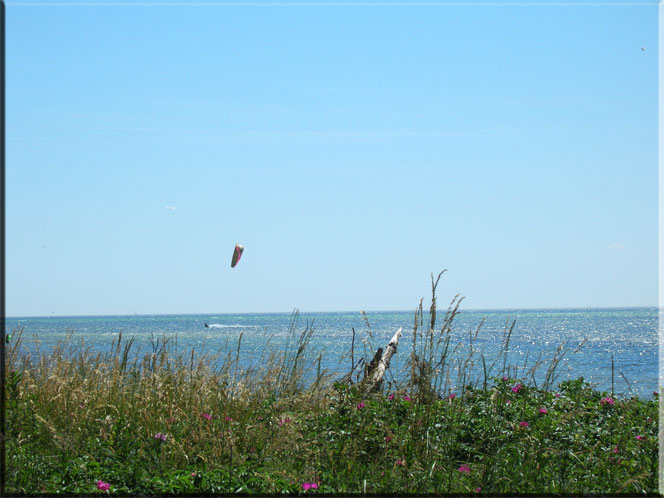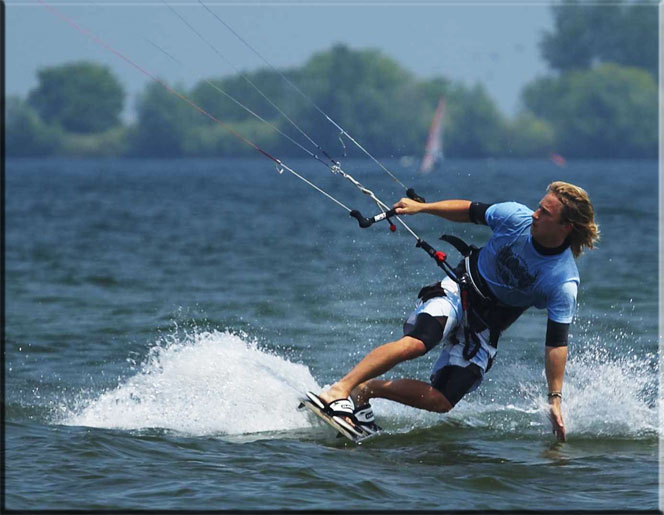 Østerby beach, Kegnæs:
Attractive area for surfing and angling.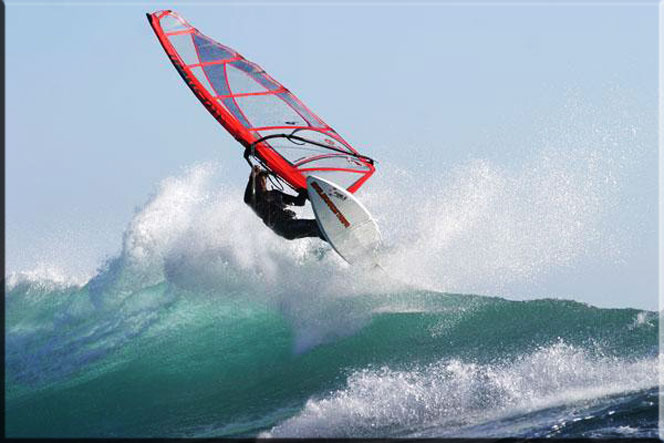 Angler out of passion:
by boat or …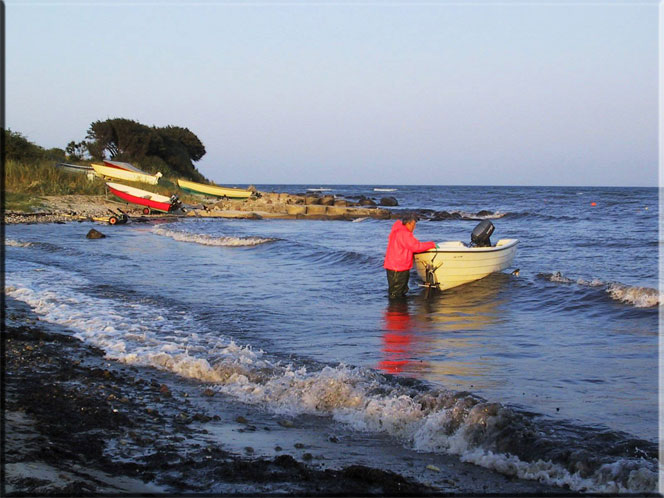 direct from the beach. Here near the romantic Kegnæs Lighthouse, which is open for visitors.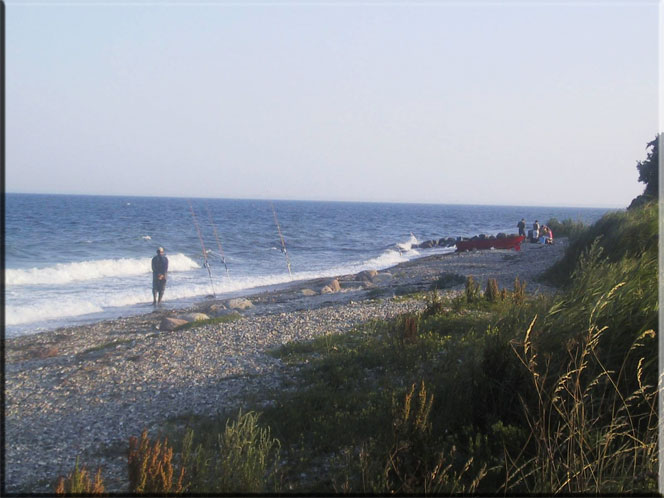 Going on a trip with a local fishing wessel. Here in the harbour of the village Høruphav.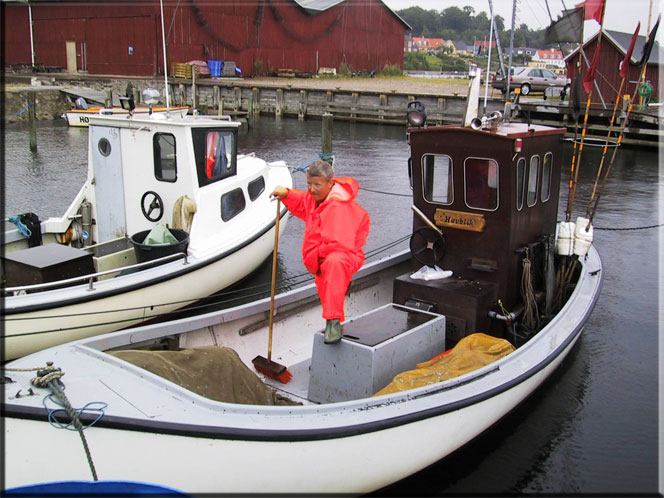 Kegnæs Ferry:
No stress - just enjoy the sun and the sea. Maybe a salmon will take the hook..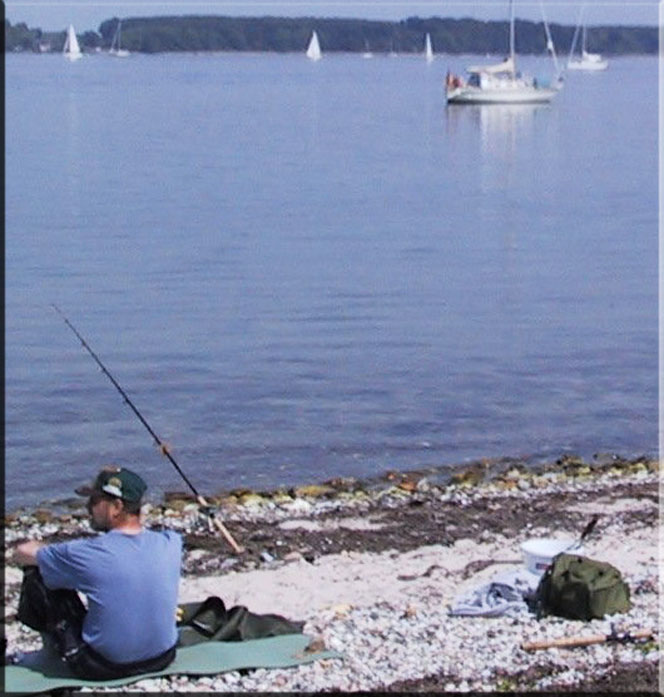 Activities for children:
Here at Drejby Camping, Drejet.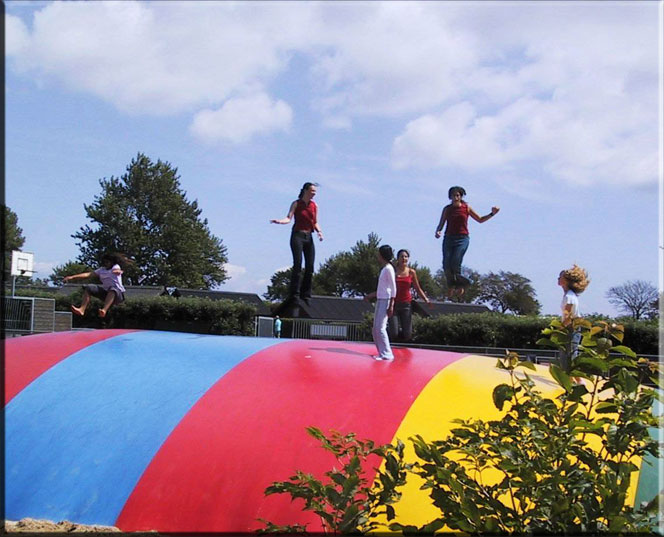 Should the sun let you down, then many other activities are at hand - indoors or outdoors - which one may investigate.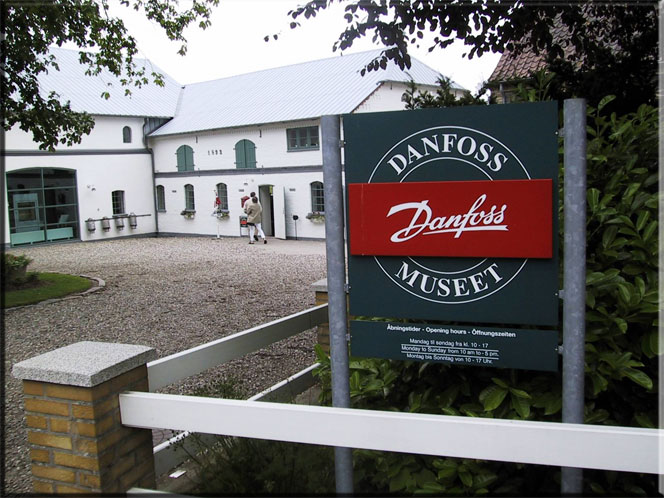 Paradise for bikers:
The inviting landscape offers short or longer biking trips. A different nature experience alltogether..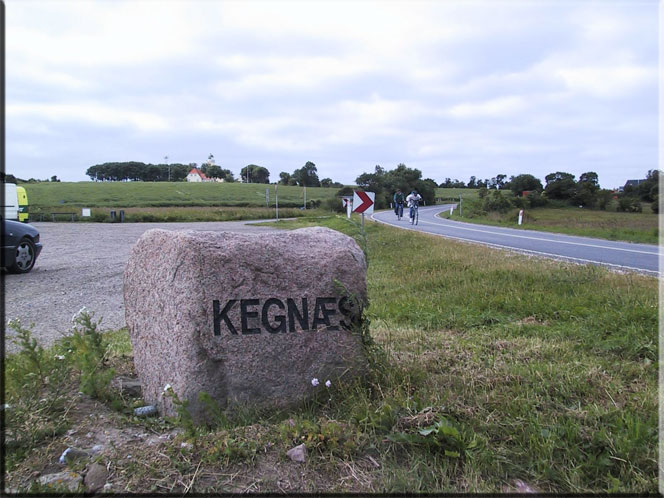 Yacting is a popular family activity in this region – here in the idyllic Høruphav marina.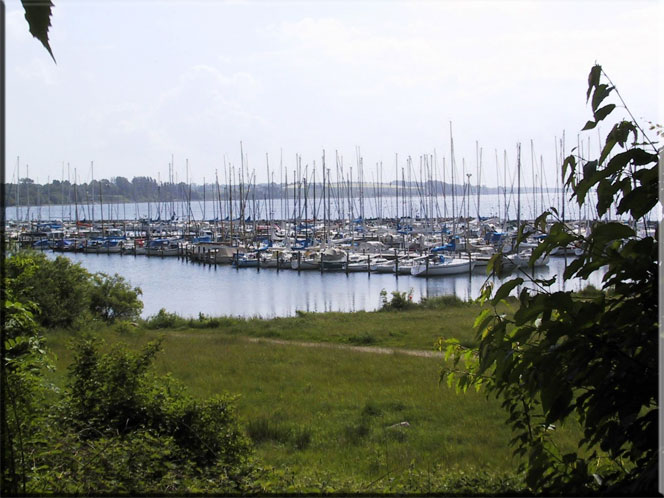 The 'big' ones are also frequent guests in the waters surrounding Als.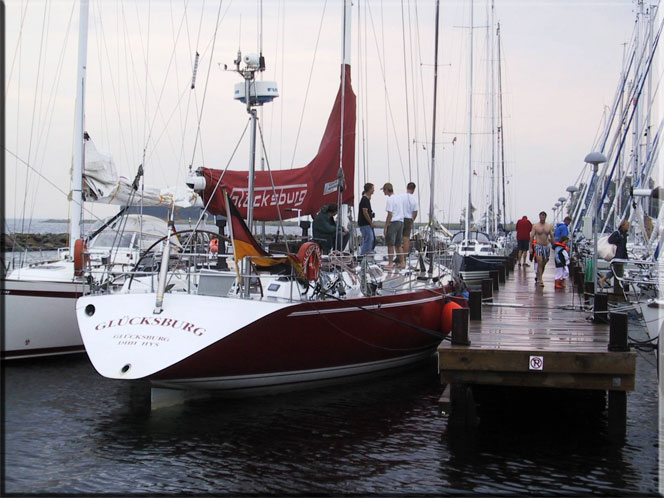 But family yachts like this one make up the majority of sailing yachts.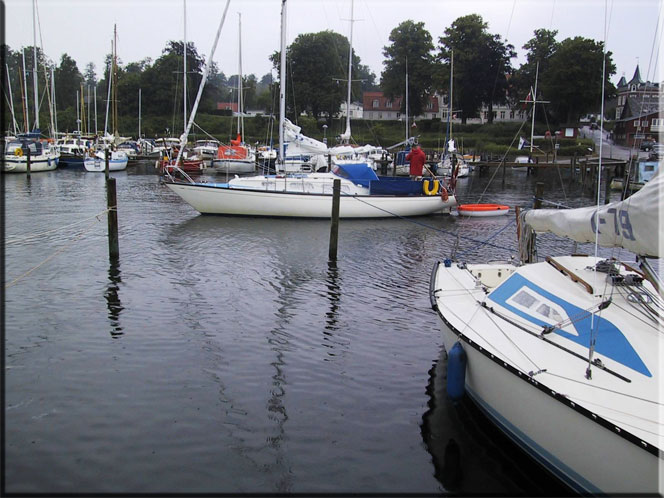 The 'Ringridning' festival:
Here in Sønderborg – the biggest of all 'Ringridning' festivals with hundreds of active participants. The annual event last for 4 days. All towns and villages in the region have their own 'Ringridning' festivals in a season spanning from June to September. See their homepage in the menu Links.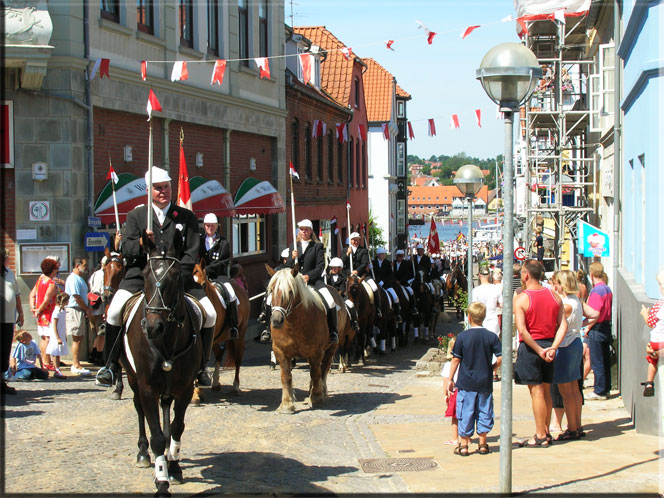 Many orchestras and bands partiicipate every year. Here it is a Norwegian band from Kristiansand.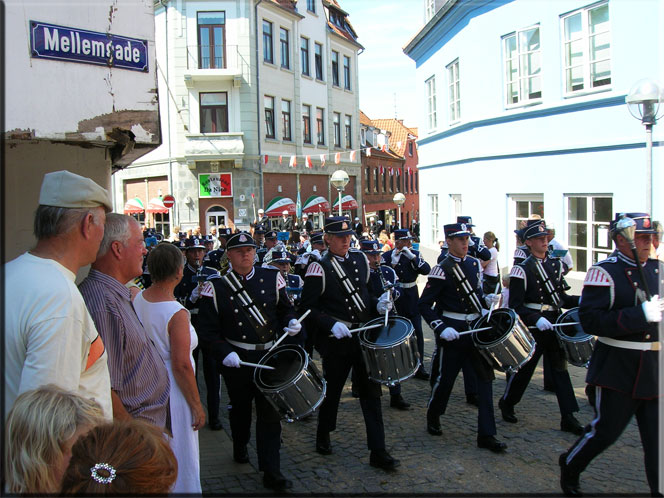 This colourful group - Copenhagen Dance Band - plays and dance simultaneously.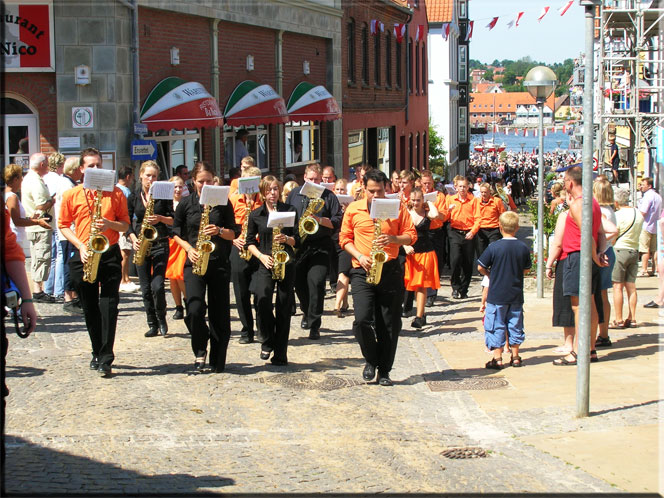 But the focus is still on horses and riders - here the childrens 'department'.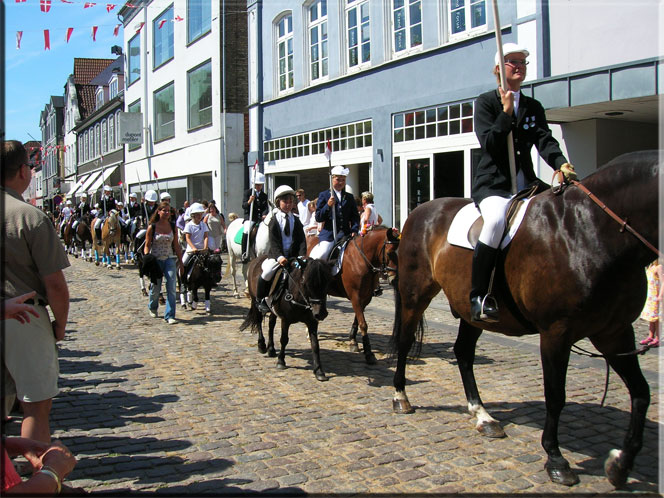 The local gard – Sønderborg Garden.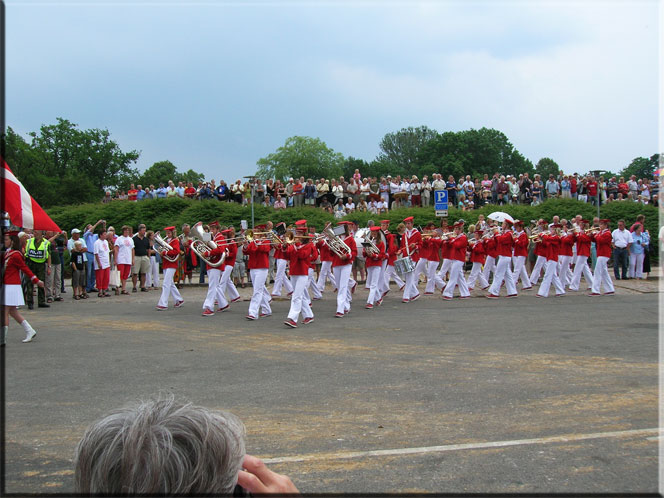 This British army band - stationed in Germany - is a regular part of the Ringridning festival – in the background the Sønderborg Castle - nowadays a museum.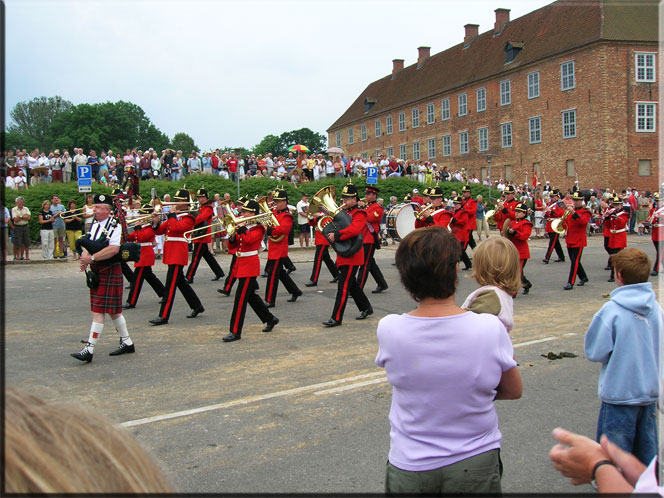 Golf plays a big role in these parts.
There are no less than 3 fine, pituresque golf courses in Als and Sundeved.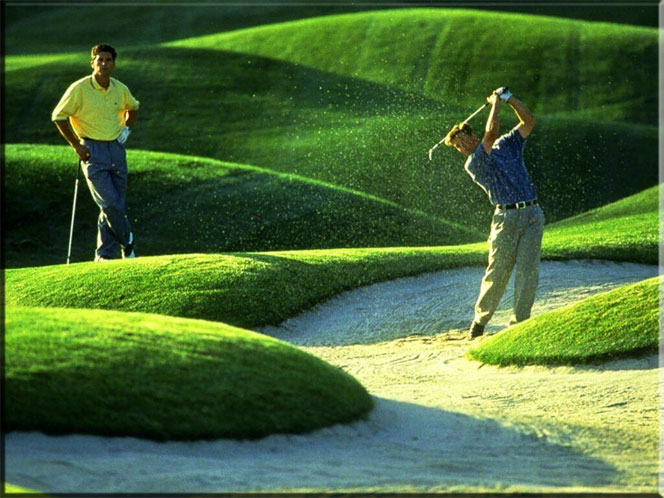 Windsurfing along the coastline – popular with all age groups.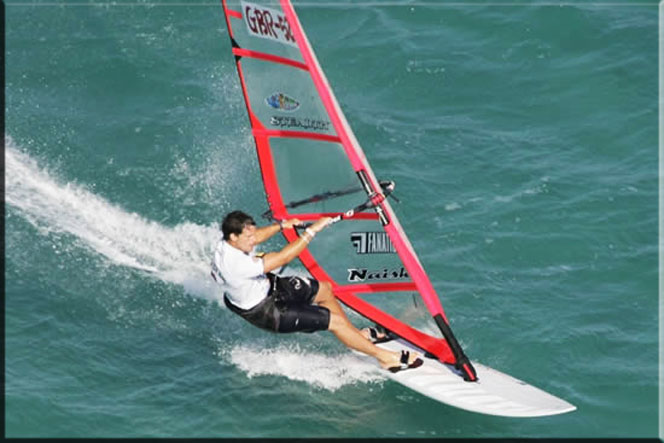 Glasblowing is an art:
You may experience just that in the village Høruphav and maybe purchase a beautiful vase or statue.
Colorful glas art in Høruphav.
Ceramics are both decorative and practical assessories.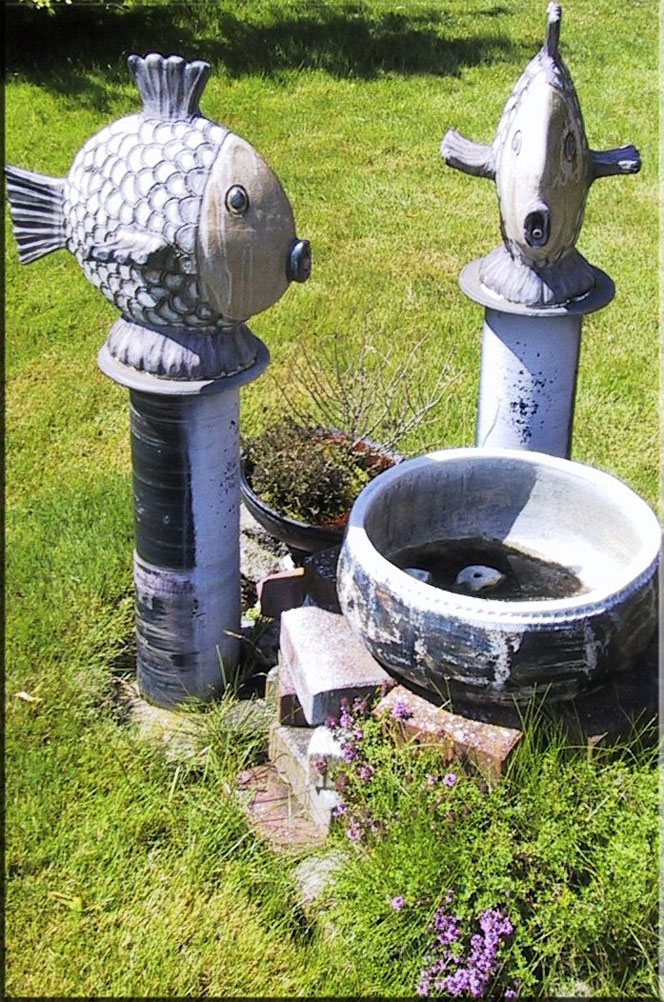 Hotel Baltic:
A romantic hotel and restaurant. On their terrasse you may enjoy a gourmet dinner or simply just coffee and cake and at the same time absorb the beautiful view of Høruphav marina and Kegnæs Færge in the distant..