Beachlife at Drejby Beach, Kegnaes.
The beach cover many kilometers from the windmills at Pøl's Rev to the lighthouse on Kegnaes. Here there's space for everybody – lots of space for big and small.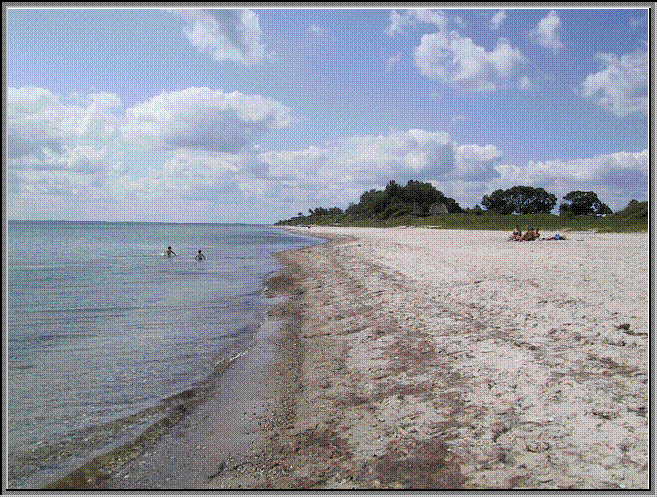 Ideal for a family outing.
Picnic basket and sunshade should be brought along. In the background is Falshöfft lighthouse on the german coastline.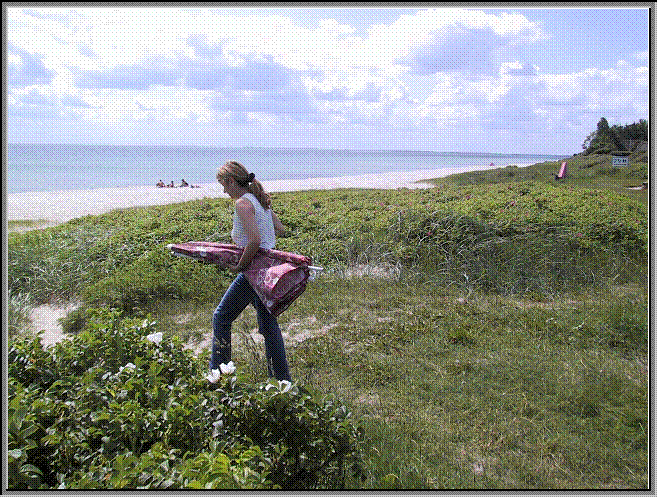 Getting a beautiful tan and swinmming are popular activities..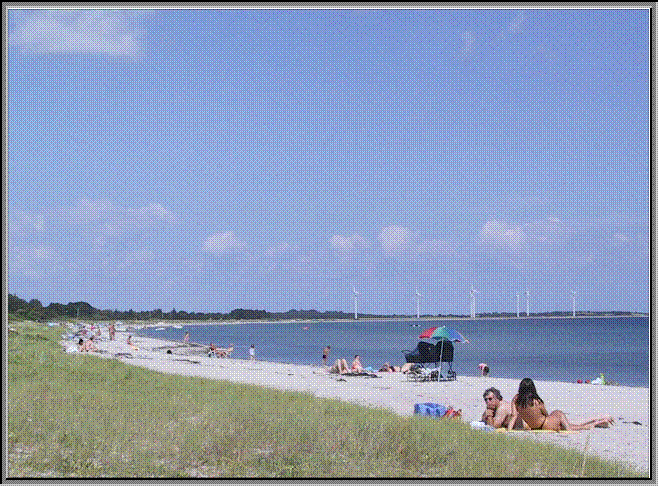 Drejby beach invites for a promenade..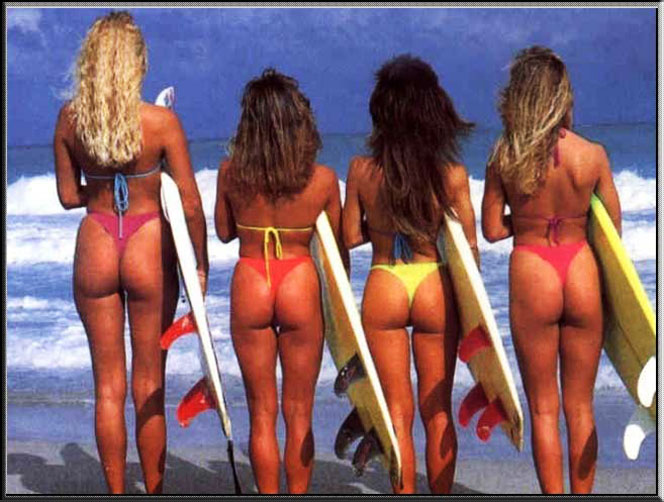 A paradise for children - play with nature..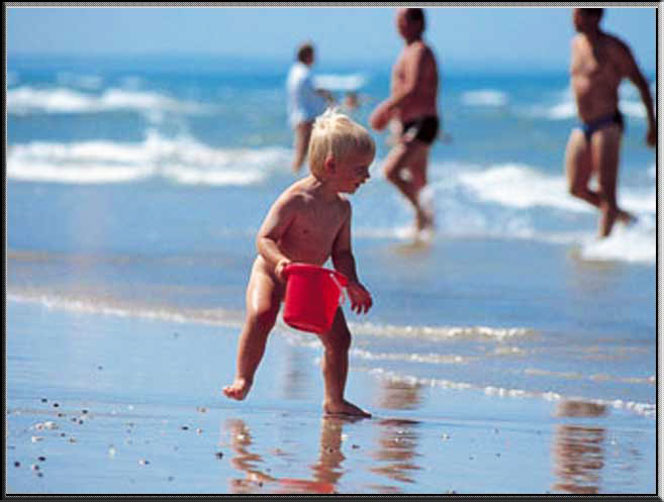 A paradise too for yachting and other watersports..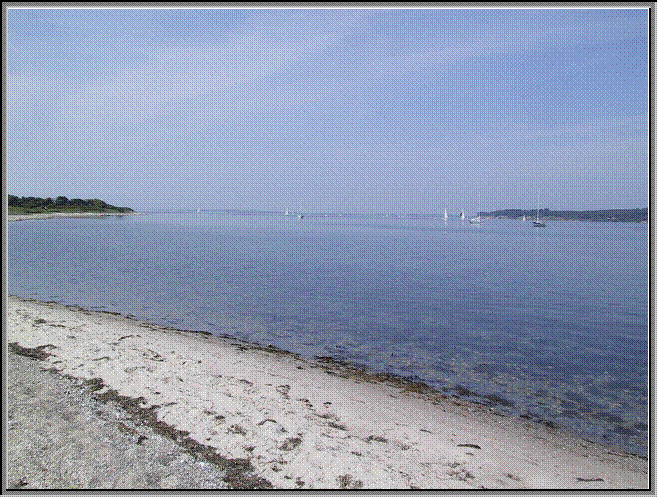 Kegnæs is known for a variety of watersports, i.e. kite-surfing..
Here at Østerby beach in the middle of the island..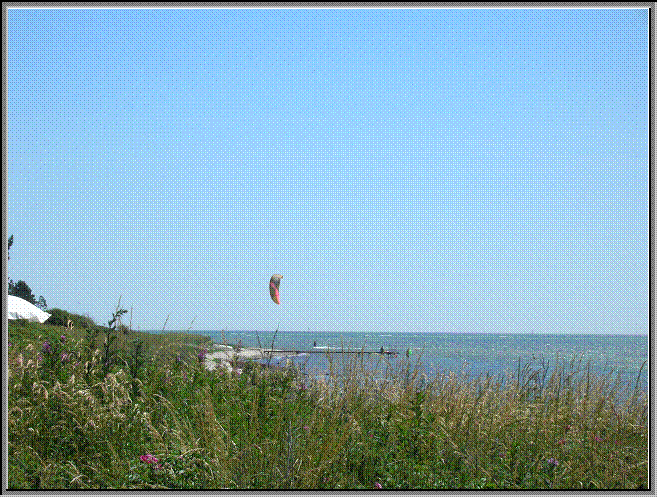 This romantic fishermans cottage behind the dunes at Østerby beach is now a summercottage.